2020 has been full of surprises that no one was prepared for. Although the complicated situation brings to us a lot of unusual circumstances and obstacles, it reveals a brand new perspective to the Medical Aesthetic industry and reformulates the expectations of the business success during the 'new normal'.
The Medical Aesthetic continues to grow and expand its' outlook despite the social distancing which was required worldwide because of COVID – 19. It's been a year of cosmetic self-reflection focused on Instagram selfies, Youtube channels and spicy comments on social media, driven by controversies around buttock augmentation and with focus into the perfect glass-like looking skin.
At Guided Solutions, we keep our ear to the ground and provide frequent updates on the most important aesthetics industry developments across innovations, clinical trials, achievements, mergers and acquisitions, and regulatory approvals with our global community of MedTech professionals.
Here is our editors' choice of the most important events that shaped the aesthetics world throughout the year:
Aesthetics devices that changed the world in 2020
In August GC Aesthetics (GCA), a producer of silicone implants has announced a new breast delivery device, designed to make the insertion of all silicone implants easier with minimal-touch delivery across a variety of different surgical approaches.The addition of this elegantly simply device, is the first of many additions to the GCA portfolio in 2020 and H-1, 2021.
Back in June Sculptra rolled out their non-invasive way to get the dreamed Brasilian buttock lift. Sculptra is an FDA approved injectable dermal filler that stimulates collagen growth and corrects the lack of volume at the injection site. Sculptra is a gradual process, whereby the body produces new collagen several weeks after your injection and this requires 3 to 5 treatments, spaced 4 to 6 weeks apart.
A novel Smart Needle System S 3 Designed to Reduce Risk of Filler Complications represented by Blossom Innovations. The company explains that the device Its proprietary algorithms provide immediate feedback via a micro-LED light embedded in the needle hub. According to clinical research and physician discussions, S3 Inject is a breakthrough safety technology which will drive a better outcome for patients.
---
Clinical Studies
The Revian Red hair growth system demonstrates the ability to successfully stop hair loss and subsequently grow new hair, according to final data from a randomized, double-blind study.
Among participants who were at least 80 percent compliant with the treatment protocol, use of the Revian Red system was associated with a mean improvement of 26.3 hairs/cm2 over the placebo cap. Preliminary results had shown that participants assigned Revian Red had an average of 21.3 more hairs/cm2.
A study presented in April by the nurse prescriber – Anna Kremerov describes the successful treatment of the under-eye area using a non-direct approach. By replacing the volume in the mid-cheek deep fat compartments, Kremerov has had managed to create adequate support to the tear trough area with an indirect approach and improve infraorbital hollows indirectly.
In November Allurion Technologies announced clinical results from two new studies on the Elipse Gastric Balloon. After 4 months of Elipse Balloon treatment patients achieved a weight loss of 14.4 ± 7.7kg or 13.9 ± 6.4% of total body weight. The second balloon resulted in an additional 8.8 ± 5.7kg and 10.0 ± 6.5% weight loss. In total, sequential balloon treatment resulted in weight loss of 22.0 +/- 9.0kg or 22.8 +/- 8.8%, and a body mass index (BMI) decrease of 8.1kg/m 2 from baseline.
---
Mergers & acquisitions
Some of the global leaders within the Medical Aesthetics field made strategic acquisition deals through the year and enhanced their force together to achieve more in the future.
Back in January Revance Enters Exclusive Distribution Deal with Teoxane SA for Dermal Fillers. Revance says it believes the RHA® dermal filler line, in combination with the company's next-generation neuromodulator, DaxibotulinumtoxinA for Injection (DAXI), will position the company to be the innovation leader in the $2 billion US facial injectable market.
AbbVie Inc. and Allergan plc entered into a definitive transaction agreement, under which AbbVie will acquire Allergan. The portfolio will drive the existing AbbVie growth platform to approximately US $30 billion in revenues in full-year 2020, with combined revenues of approximately US $50 billion.
For the past two years, Crown Laboratories has been dedicated to transforming its Northeast Tennessee operations into a global skincare company. In January this year, the company restructured its commercial operations business units as it continues to elevate its new "Skin Science for Life" commitment and strengthening its therapeutics portfolio through the acquisition of six consumer heritage brands from GlaxoSmithKline.
---
Regulatory highlights
One of the most important clearances achieved over the past 12 months belongs to Endo, who received U.S. FDA clearance of the Qwo™, the first injectable treatment for Cellulite. This way the QWO become the first FDA-approved injectable treatment for cellulite.
In May, Galderma's Restylane Kysse has been approved by the FDA for lip augmentation and the correction of upper perioral rhytids in adults aged 21 and above. The FDA approval was based on a randomised, controlled, evaluator-blinded, multicentre phase 3 study involving 273 patients.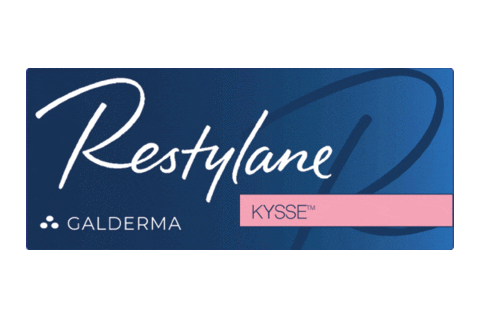 Back in June the newest device from global medical aesthetic company Venus Concept, Venus Bliss, has received medical CE and FDA approval. The treatment is intended for use in non-invasive lipolysis of the abdomen and flanks in individuals with a Body Mass Index (BMI) of 30 or less and is also indicated for use in temporary skin tightening circumferential reduction, and cellulite reduction.
Subscribe to our content and follow us on Linkedin, Twitter and Facebook for the latest news from the world of medical aesthetics.
Guided Solutions is the executive search partner of choice for the global medical aesthetics industry, with a continually expanding network thousands of MedTech aesthetics professionals across the entire product lifecycle.
Get in touch today to make sure your next hiring decision is made the right way.