Contains 2 PROFHILO® BODY injectable treatments, 1 pack containing 4 patches of PROFHILO® FIGURA – BODY PATCH and 1 bottle of 150ml PROFHILO® FIGURA – BODY CREAM.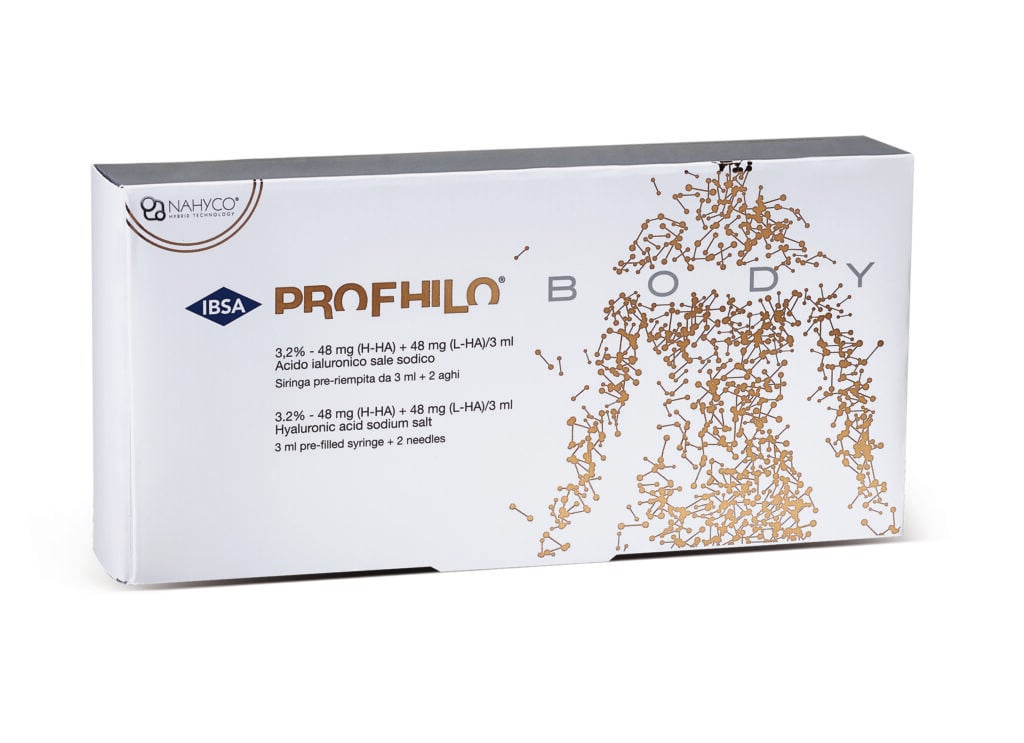 PROFHILO® BODY 3ml syringe (3.2% – 96mg / 3ml)
The only injectable treatment specifically intended for the treatment of body skin laxity and particularly recommended for the brachial area, abdomen and areas most affected by this condition.
PROFHILO® BODY is characterised by high and low molecular weight Stable Cooperative Hybrid Complexes (HCC) of high concentration Ultrapure Hyaluronic Acid, produced using a unique and innovative thermal production process patented by IBSA, the NAHYCO® Technology.
PROFHILO® FIGURA – BODY PATCH (pack of 4 patches in single sachet)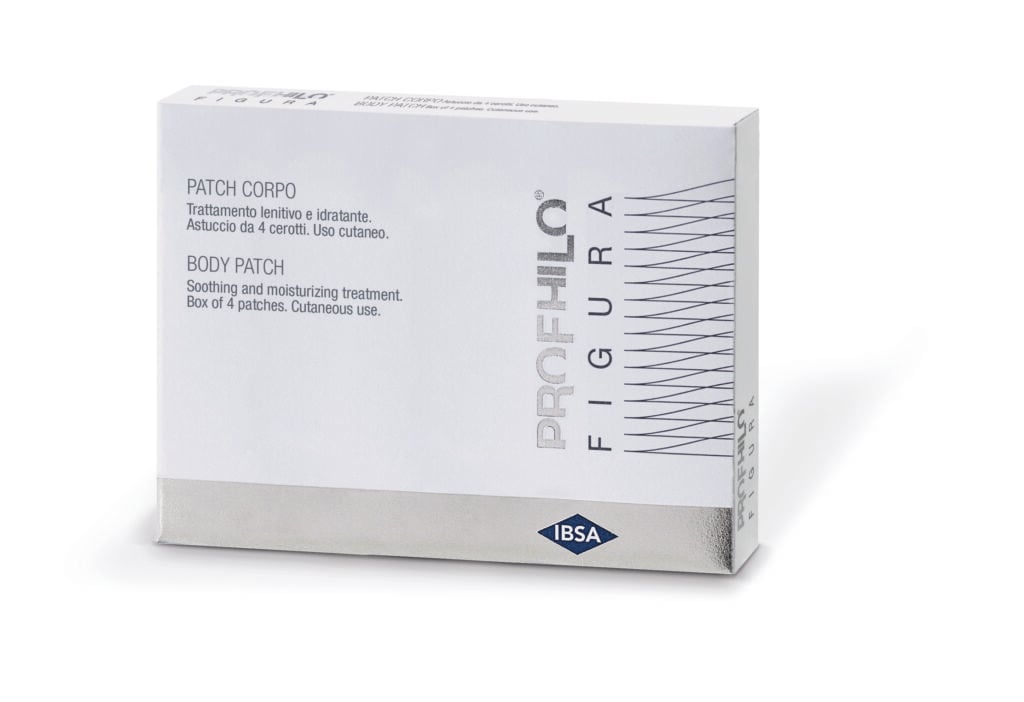 Intended to soothe and moisturise the skin of various areas of the body following aesthetic treatments.
It contains high and low molecular weight Hyaluronic Acid, Salvia Haenkei – a patented plant extract with strong antioxidant properties – Arnica Montana – to soothe and provide relief – Escin – to prevent excessive accumulation of liquids that can lead to the formation of oedemas – Pineapple extract – to restore the skin's natural condition.
A clinical study has shown an increase of 33% in skin hydration and a decrease of 11 % in skin irritation within an hour of use.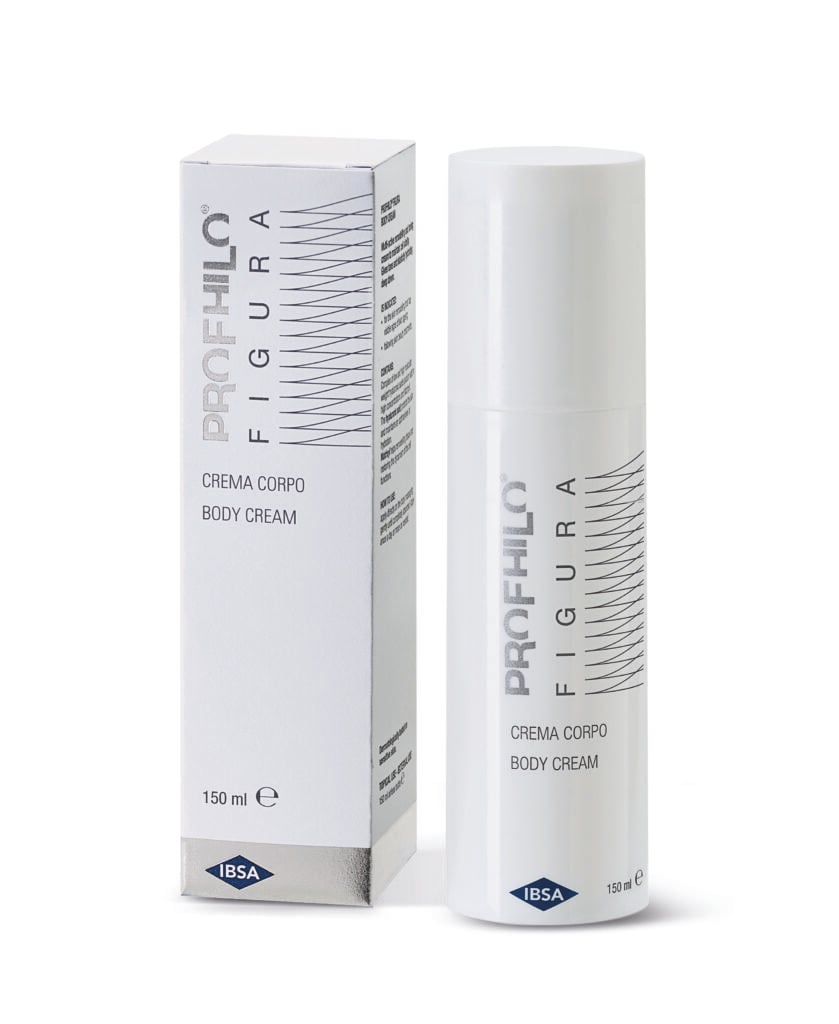 PROFHILO® FIGURA – BODY CREAM (150ml airless bottle)
Multi-active modelling and firming cream. Restores tone and elasticity while deeply moisturising.
Contains a complex of low and high molecular weight hyaluronic acids in high concentration and Matrixyl® 3000, the combination of two peptides that favours tissue remodelling and helps restore the vitality of cellular functions.
The airless bottle allows for full use of the contents, improved hygiene and product protection, as well as precise and waste-free dispensing.
A clinical study has shown increased skin hydration (+42%), elasticity (R2 + 6% and R5 + 9%) and an improvement in skin firmness (52%) 28 days following start of treatment. Patients' self-assessment ranged from very good to excellent on a number of efficacy metrics, including hydration (100%), elasticity (100%) and firmness (87%).